LES HOUCHES - LAC DES CHAVANTS
Located in the commune of Les Houches, the Lac des Chavants offers a magnificent view of the Mont Blanc massif. An ideal place to host a concert or to take a family walk.
- Parking recommended at the Lac des Chavants.
- Possible access to Les Houches with Chamonix Bus line 1.
- Catering available at the Buvette du lac des Chavants.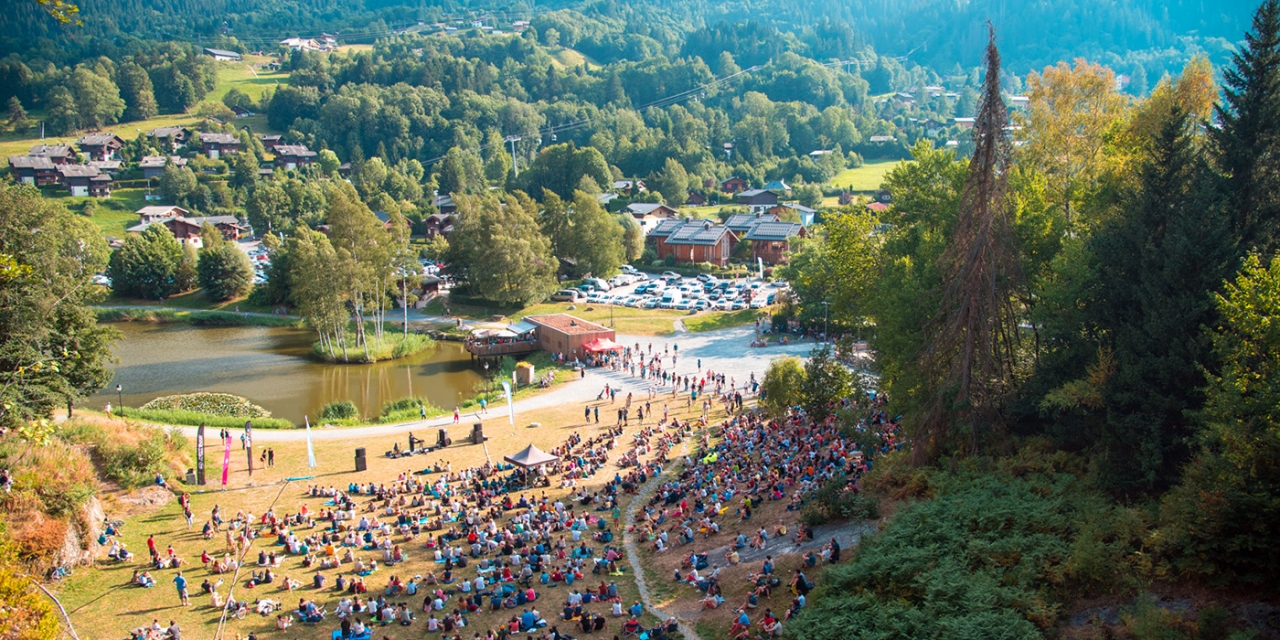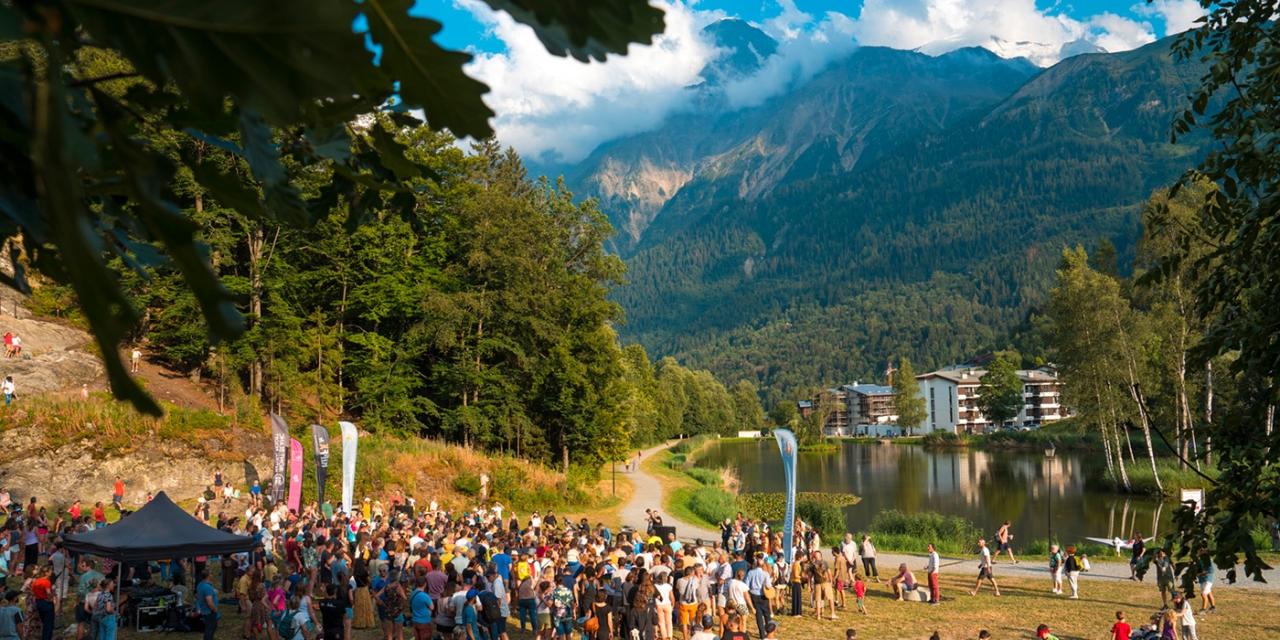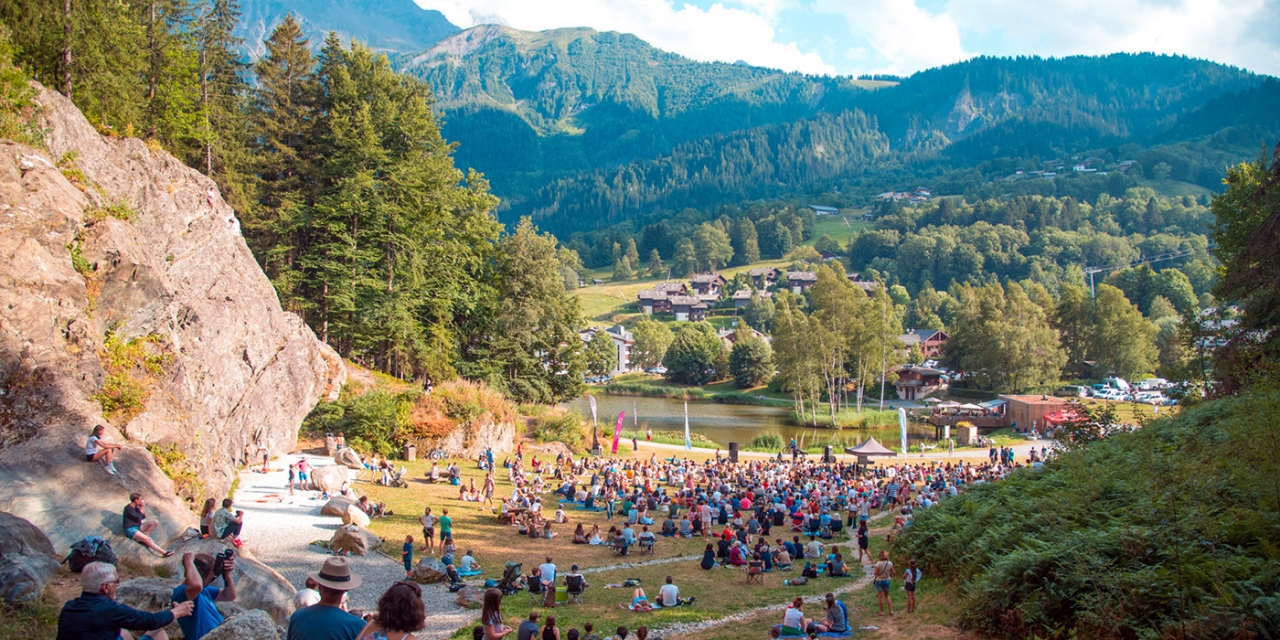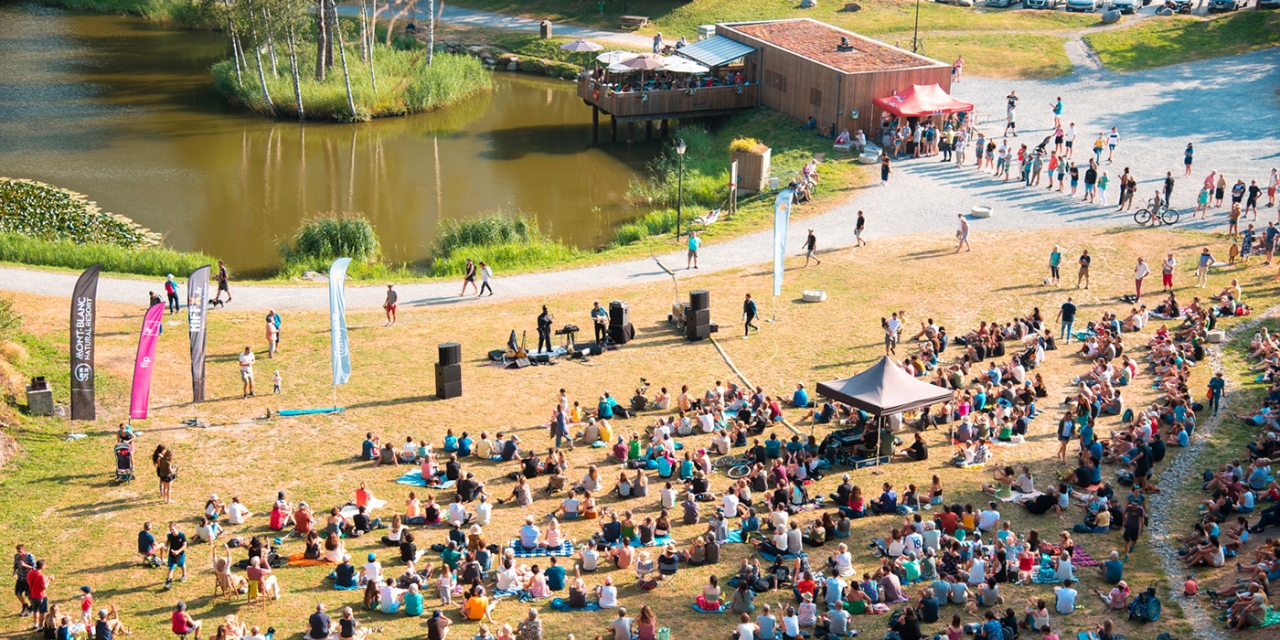 TÉLÉCHARGER LA FICHE ITINÉRAIRE.
Accès:
• Accès aux Houches recommandé avec Chamonix Bus, ligne 1. Arrêt Chamonix centre (sous le Majestic) - Arrêt Prarion Départ : Toutes les 1/2h - 23 min de trajet. Infos et tarifs sur www.montblancbus.com
• En voiture, parking recommandé au lac des Chavants.
Pour voyager écologique, économique et intelligent, pensez au covoiturage !
• Le concert a lieu à 300m du parking, à 5 minutes de marche depuis le départ de la télécabine du Prarion. Suivez la signalétique.
• Les bénévoles du Cosmojazz vous proposent une buvette en complément de La Guinguette des Chavants. T. +33(0)4 57 44 43 16
En cas de pluie:
Pas de Repli Pluie. Annonce officielle à partir de 8h30 le jour même sur le site et la page Facebook du festival..
VOTRE ATTENTION
Nous vous recommandons de vous munir d'eau, de chapeaux, de lunettes de soleil et de crème solaire. N'hésitez pas à prévoir des vêtements chauds, le temps en montagne change très vite.
Préservons le milieu naturel de la Vallée de Trient et Chamonix-Mont-Blanc et limitons notre impact environnemental ! Depuis toujours, nous demandons à tous de respecter l'environnement où ont lieu les concerts, de gérer ses propres déchets et utiliser les poubelles à disposition, de ne pas jeter ses mégots par terre et de veiller à la propreté du site et au respect des consignes de sécurité. Merci !
CHECK IT OUT
PROGRAMME
Yann Cléry
•
Da Break
•
Ladaniva
•
Madalitso band
•
Kham Meslien
•
Nina Versyp
•
Patrick Zimmerli
•
Dhafer Youssef
•
Kolinga
•
João Selva
•
RADIOMEUH DJ Set
•
Dafné Kritharas
•
Emile Londonien
•
Foehn
•
House Party by Emile Londonien
•
Gabi Hartmann
•
Guillaume Perret
•
Kutu
•
THE HONNET BROTHERS
•
André Manoukian & Jean-François Zygel
•
The Buttshakers - ANNULÉ
•
Yemen Blues - ANNULÉ
•
COSMOJAZZ CLOSING PARTY
INFO
ACCESS, ACCOMODATION...
MORE LIVE MUSIC!
Discover the complete program...