In case of uncertain weather
As you know, we are dependent on the weather and do our utmost to ensure that concerts are held at the place and time originally announced.

Stay connected!
However, in the event of bad weather, concerts at altitude may be moved. We invite you to log on to cosmojazzfestival.com and our social networks: Facebook and Instagram from 8:30 a.m. onwards to find out if the concert will be held at the same venue or if there is an alternative solution.
The question often comes back to us: there is no need for tickets to access the concerts at altitude.
The Festival is FREE, thanks to the support of all our partners.
The fastest and most convenient way to get to the concerts at altitude is to use the ski lifts! And you need a PASS.
Our partner Mont-Blanc Natural Resort offers you a special deal on the lifts.
Every day, we propose a concert in altitude during the day, in a different place where the means of access vary, and to help you, we invite you to consult and download our itineraries on the page
PRACTICAL INFO
24/07/2023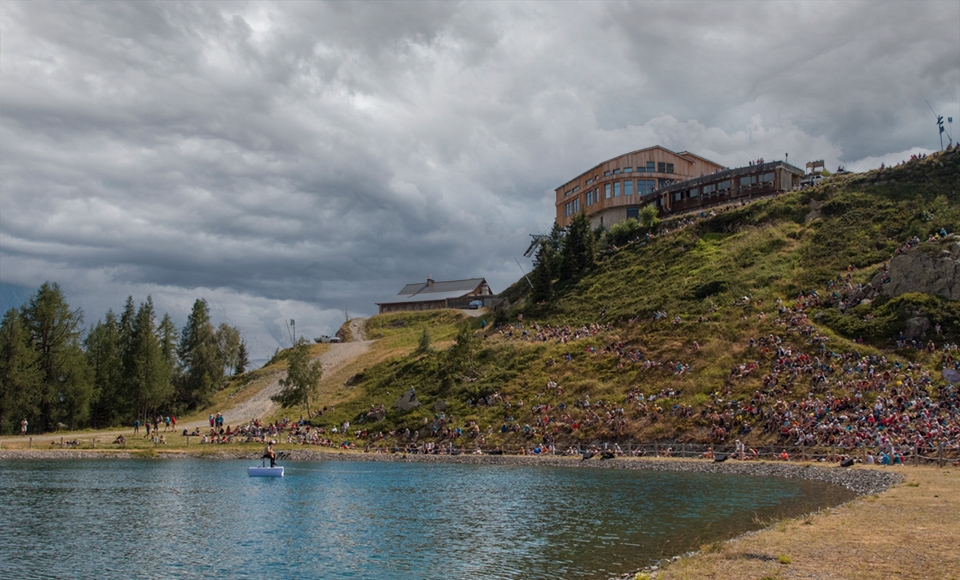 ---
More news