THURSDAY 28 JULY
Let's meet in the centre of Chamonix, at the Parc Couttet for two concerts and at the Maison des Artistes at the end of the evening.

Tickets for sale online and at the entrance on the site...
• Concert at 18:00 : AJATE
• Concert at 20:00 : BENIN INTERNATIONAL MUSICAL
Concerts in the Parc Couttet are subject to one ticket per evening, for all persons from 16 years old. Free admission for accompanied children up to 15 years old...
CLICK HERE TO BOOK TICKETS FOR CONCERTS AT PARC COUTTET
A ticket office will be open on site tonight to pick up your tickets at the entrance, rue de la Tour. Come early!
Drinks are not allowed in the Parc Couttet. In this green area, you will be able to enjoy the CosmoJazz village with a bar where you will be served beers from the
Brasserie du Mont-Blanc
and organic wines from
Let-it-Bib
, a stand with snacks and a merchandising shop.
• Concert at 22:00 (free entrance) : COSMO JAM'
28/07/2022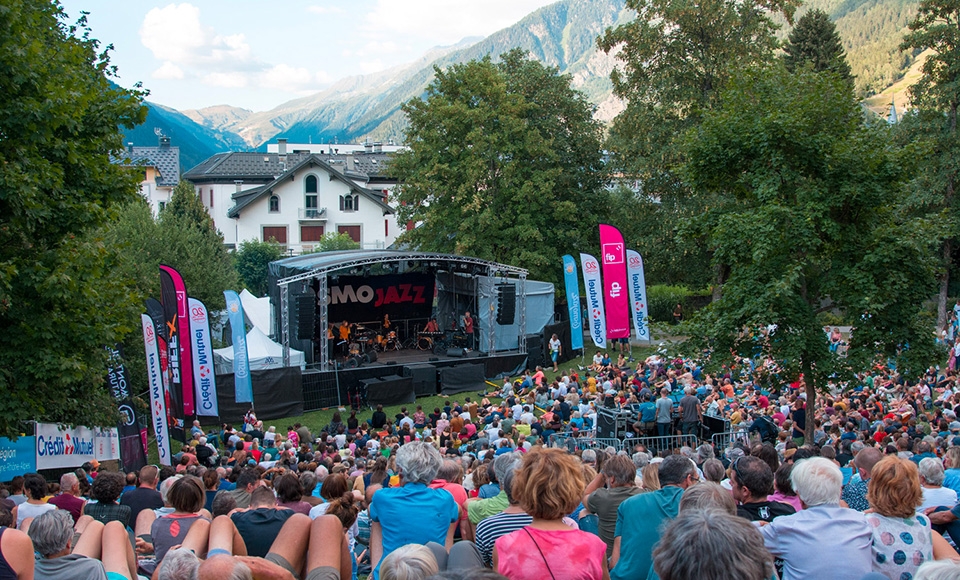 ---
More news