The joy of freedom
More than 25,000 people followed us in complete freedom over 8 days!
40 km of happiness and joy separated the concerts of Ana Carla Maza at the Trient glacier refreshment bar from that of Sly Johnson at Les Houches!
Then the emotion of Black Sea Dahu's folk music slipped into the setting of the Emosson dam, before warming up with Derya Yildirim & Grup Simcek.
The Chamonix Mont-Blanc valley then turned to Argentina with Mandy Lerouge, before going up to La Flégère for a great first: a concert in the middle of a lake! Thibault Cauvin on a small raft facing the Aiguille Verte. A harmony and a sound in perfect communion with nature...
In the middle of the week, after a flamenco against the Argentière glacier with Jaleo, the Chamonix centre then inaugurated the Parc Couttet concert series with Anne Paceo and Avishai Cohen to a full house.
The next day, Roberto Fonseca, all smiles, contemplated the Mont-Blanc and the paragliders before 2 hours of exceptional concert. He then decided to come down from Planpraz with a wing!
In the evening, the audience at the Parc was captivated by Ajate's Japanese afro-funk and prevented the Benin International Musical from leaving the stage to dance until the end of the night. The Maison des Artistes then welcomed all this energy to continue the communion on its dance-floor.
Then, after 5 lucky days, the rain came and forced us to cancel the Christian Sands concert in the mountains, and the Dowdelin and Electro Deluxe concerts in the centre. Small consolation with 2 hours of improvisation by Christian Sands at 7pm for the aperitif at the Maison des Artistes followed by a set by Phil from Radiomeuh to chase away the bad weather and put smiles on everyone's faces!
The last day of the festival brought us to the magnificent Loriaz mountain pasture. 2h30 of walking for a splendid place and a splendid view with a bewitched concert of Sylvain Rifflet!
In the evening, the atmosphere in the Parc Couttet for the closing night of the festival and the concert of André Manoukian, reflected this exceptional week. Smiles, joy, thanks. A clear indication of what motivates us: music, culture, nature, transmission!
We are now full of energy to prepare a new edition in 2023.
04/08/2022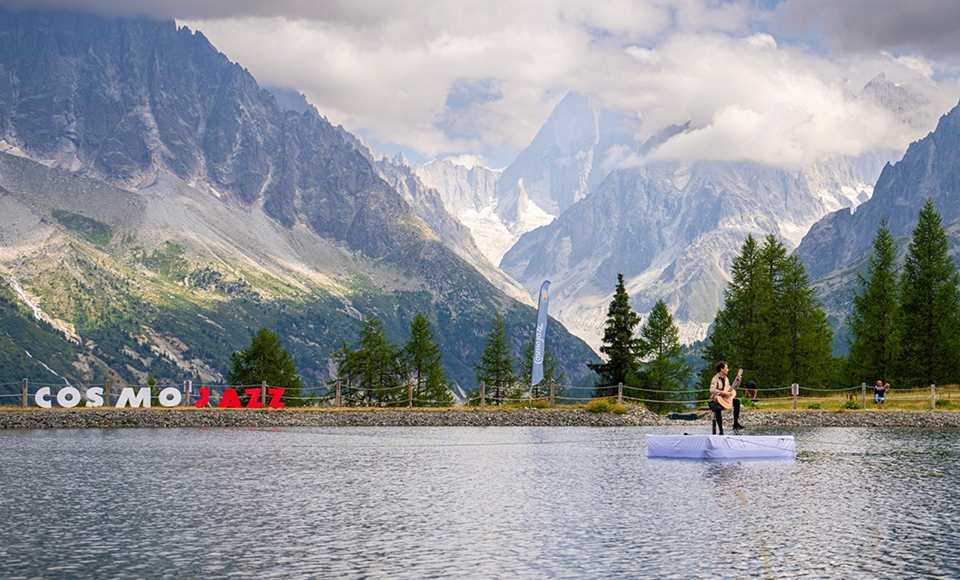 ---
More news