TERMS OF REIMBURSEMENT
Following the cancellation of the Dowdelin and Electro Deluxe concerts on Friday 29 July at Parc Couttet, here is how to proceed...
If you would like a refund, please send an email to
billetterie@cosmojazzfestival.com indicating :
your name with which you bought the ticket and the order number (written on the ticket starting with C....)
the number of seats to be refunded
the amount to be refunded (if you want a partial refund to support the festival)
The refund will be effective within 7 working days.
! IMPORTANT !
The deadline for refunds is Monday 1st of August at 23:59, once this date has passed, the refund will no longer be taken into account.
The CosmoJazz Team
29/07/2022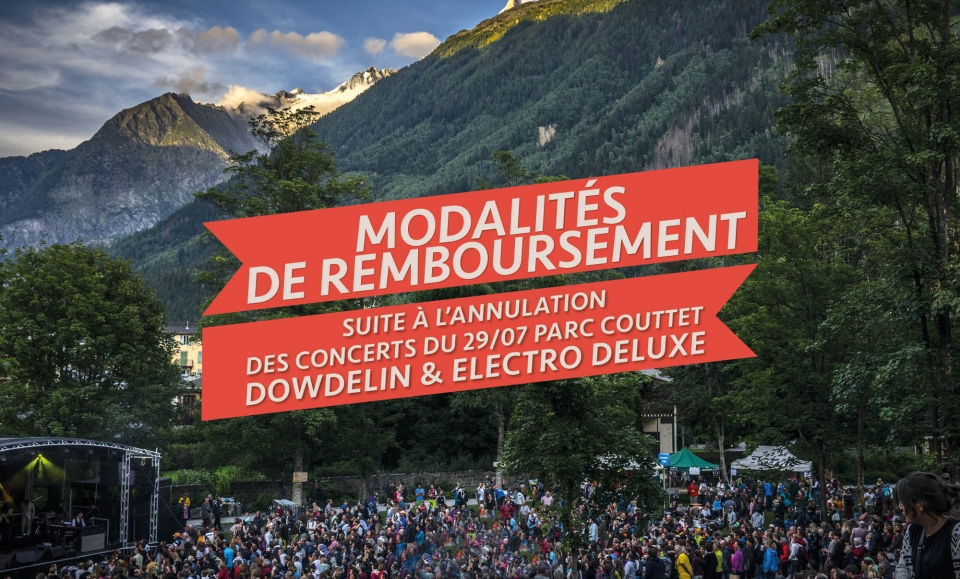 ---
More news