Cosmic Trip. Saison 13.
"In 2010, on the shores of Lac Blanc, Sunil Dev, a Nepalese flautist, sat cross-legged against a rock, barefoot. At his side was a tabla player. 500 people had walked 2 hours in procession along the narrow path on the mountainside to sit down by the lake.
the edge of the lake.
Just before what was to be the first Cosmojazz concert, Catherine Destivelle said to me:
"You know, the greatest Himalayan climbers in the valley are here...
- But why?
- Because over there, when you go through the hilltop villages, it's this music that you hear. It reminds us of our expeditions."
Sunil attacks his mantras, Mont Blanc is reflected in the mirror of the lake, the flute plays a soundtrack to a film in which we all play, a film set in the most beautiful setting in the world, which no show producer could ever afford.
This most beautiful show in the world, first organised by a handful of Franco-Swiss volunteers, has grown. It is now entering its 13th year.
The Chamonix Cosmojazz has become a benchmark, an example.
Spectators come from all over the world to attend. The media travel to film these extraordinary images of an ecstatic audience discovering musicians from every continent. These days, we need to celebrate the beauty of the world more than ever.
Thank you to everyone involved in the valley, thank you to the growing number of visitors each year, thank you to the musicians who come to make their instruments vibrate in the most beautiful valley in the world".
André Manoukian
Creator of the CosmoJazz Festival
...
"Offering the public and the artists a new stage in the mountains every day is a real challenge: 11 venues over 8 days of festival, over 35,000 people and 90 musicians to welcome in the best possible conditions! We have to constantly adapt to the constraints of nature and the logistical issues involved. It's thanks to our 70 volunteers and the support of all our partners that every year we manage to dazzle as many people as possible, and attract the attention of the media to this extraordinary human adventure.
It's also thanks to them that we're able to return to being a free festival, allowing everyone to awaken their curiosity, discover and share our artistic favourites and our emotions, and celebrate together these craftsmen of sonic beauty! So let's get together and write a new page in this musical adventure!"
Charlie Vetter
Director and programmer of the CosmoJazz Festival
07/07/2023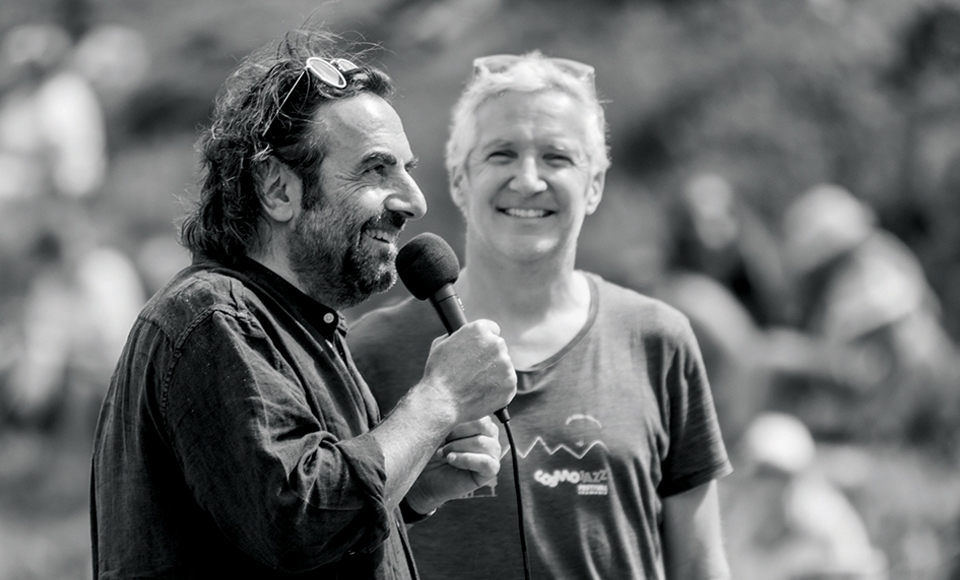 ---
More news