Kolinga
Rébecca M'Boungou (lead vocals/keyboard/sanza/guitar) - Arnaud Estor (guitar) - Vianney Desplantes (euphonium/flugabone/vocals) - Jérémie Poirier-Quinot (keyboard/flute/vocals) - Nico Martin (bass) - Jérôme Martineau-Ricotti (drums/vocals)
Wednesday 26/07 PARC COUTTET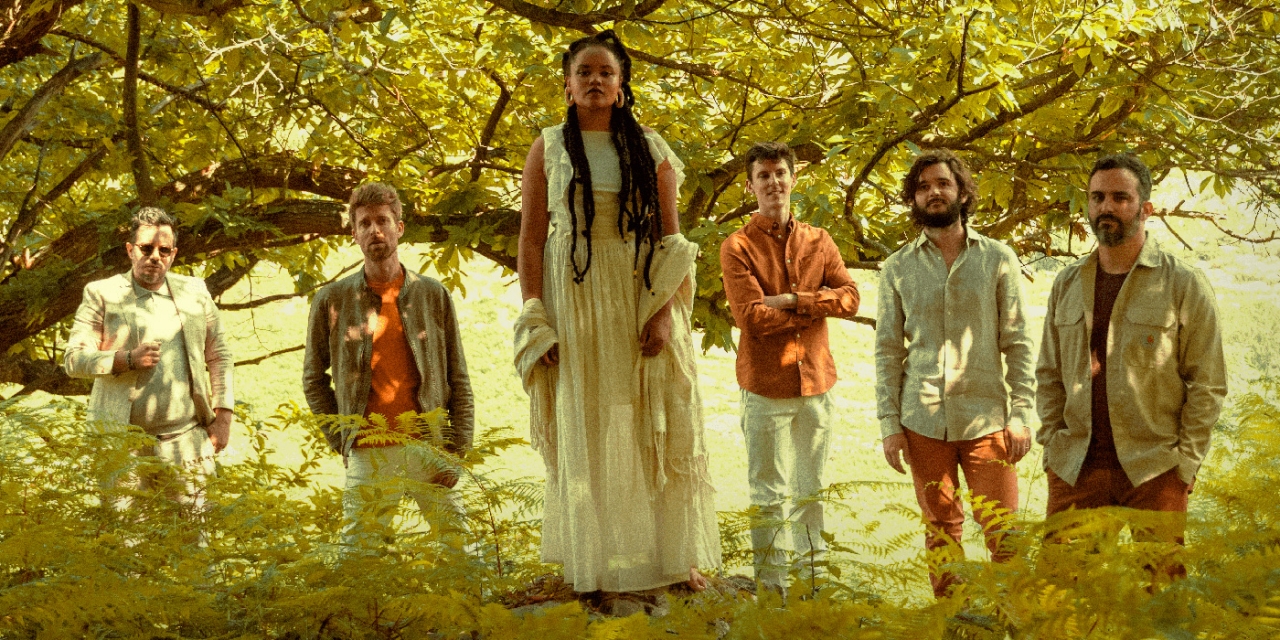 Kolinga is a musical adventure with a thousand sources that have been skilfully questioned; at its centre, we discover the voice that reveals the inner turmoil of a Franco-Congolese artist.
Rebecca, who chooses to talk about what she knows best: her life. She deals with the ghosts of history, the memories we explore and those we flee. Congolese electric guitars mix their sadness with jazz melodies. From this abundance comes a perpetual trance, sometimes slow, sometimes frenetic. Embarked by polyphony, Kolinga takes us somewhere where the world's tears fade away behind music's ability to reconcile hearts and minds.
Initially a duo, Kolinga has become a sextet with the desire to say more, further, stronger. A collaboration with Gaël Faye on the track "Kongo" allowed the group to open for him at the Olympia in December 2018.
Wednesday 26/07 - 18h
---
PARC COUTTET
En raison du passage en vigilance orange du département, nous ne sommes pas en mesure d'assurer les concerts de YEMEN BLUES et THE BUTTSHAKERS prévus ce samedi 29 juillet au Parc Couttet.
Nous sommes sincèrement désolés de devoir annuler les derniers rendez-vous après 8 jours de beau temps et de concerts fantastiques, les mauvaises conditions météorologiques actuelles mettent en péril la sécurité du public, des musiciens et techniciens sur scène.
The concerts in the Parc Couttet are FREE.
The Parc Couttet is the central point of the festival. It hosts the big covered stage from Wednesday 26th to Saturday 29th July for concerts at 6pm and 8pm. In this green place in the heart of Chamonix, next to the Maison des Artistes, you will also be able to enjoy the Cosmojazz village with bars, food stands and the festival merchandising shop.
In case of bad weather:
Concerts will be held at the same place.
Information communicated in the morning on the website and the Facebook page.
CHECK IT OUT
PROGRAMME
INFO
ACCESS, ACCOMODATION...