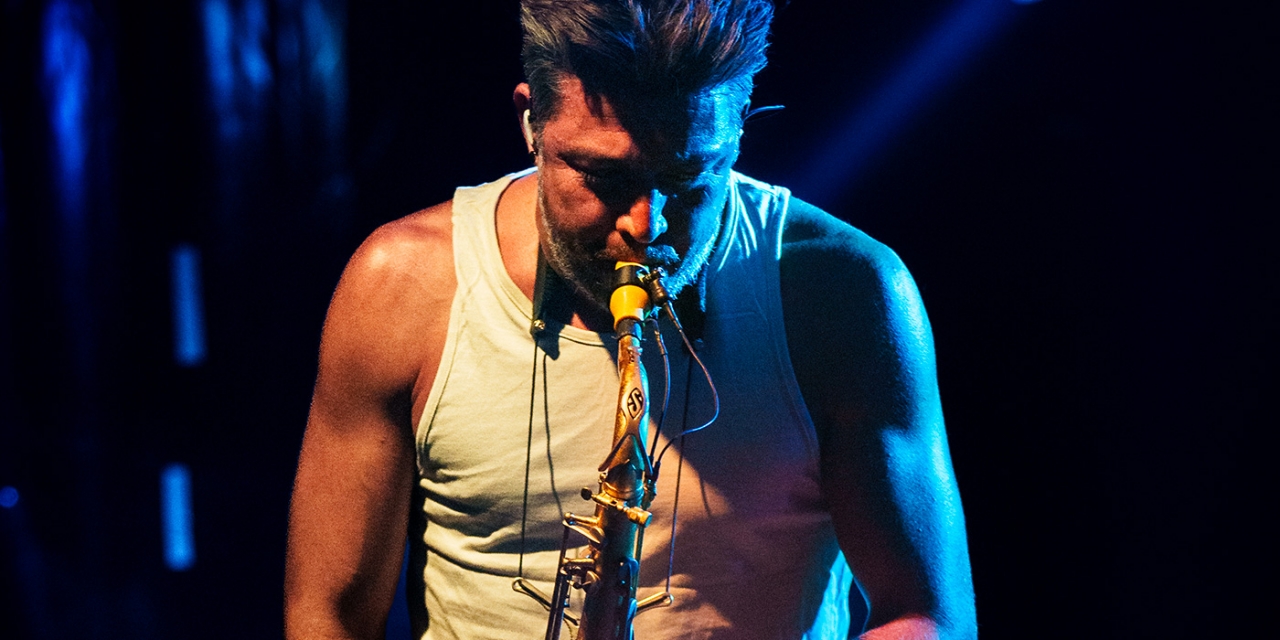 Guillaume Perret is a UFO. He sculpts the sound of his saxophone with pedals and electrified effects to bring his notes to a surprising and unclassifiable universe, which invites us to dream.
In 2016, the release of his solo album "Free" was a bomb for music lovers. In 2018, he signed the soundtrack of "16 levers de Soleil" with Thomas Pesquet.
For his latest project "Simplify", he joins forces with drummer Tao Ehrlich for an explosive duo, a "trans electro jazz" that travels through tribal areas drawing on the musical heritage of different peoples and extends to a polyrhythmic, intense and liberating techno.
His music does not fit into a genre, it appeals to our senses. An innovative mixture of contemporary jazz, funky grooves, rock, electro, oriental sounds or screaming metal...
Friday 28/07 - 18h
---
PARC COUTTET
En raison du passage en vigilance orange du département, nous ne sommes pas en mesure d'assurer les concerts de YEMEN BLUES et THE BUTTSHAKERS prévus ce samedi 29 juillet au Parc Couttet.
Nous sommes sincèrement désolés de devoir annuler les derniers rendez-vous après 8 jours de beau temps et de concerts fantastiques, les mauvaises conditions météorologiques actuelles mettent en péril la sécurité du public, des musiciens et techniciens sur scène.
The concerts in the Parc Couttet are FREE.
The Parc Couttet is the central point of the festival. It hosts the big covered stage from Wednesday 26th to Saturday 29th July for concerts at 6pm and 8pm. In this green place in the heart of Chamonix, next to the Maison des Artistes, you will also be able to enjoy the Cosmojazz village with bars, food stands and the festival merchandising shop.
In case of bad weather:
Concerts will be held at the same place.
Information communicated in the morning on the website and the Facebook page.
CHECK IT OUT
PROGRAMME
INFO
ACCESS, ACCOMODATION...