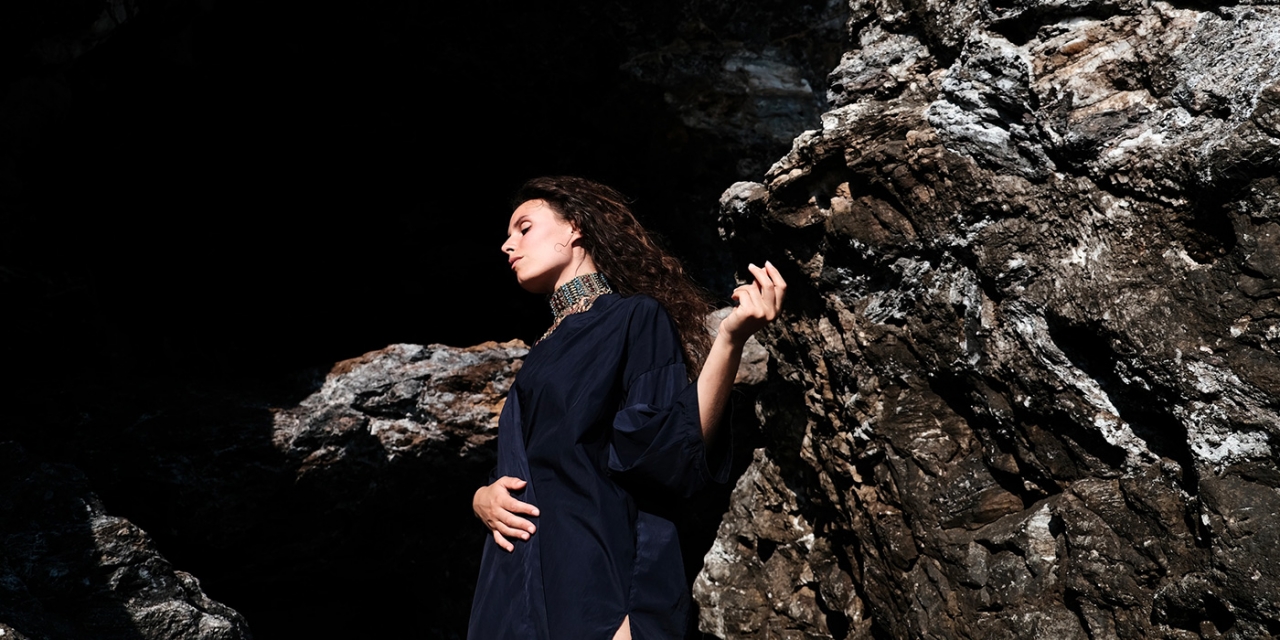 Franco-Greek singer Dafné Kritharas finds her inspiration in a repertoire born from the convergence of cultures that cohabited for four centuries under the Ottoman Empire. Inspired by the different melodies of her Cretan childhood, the singer mixes them with Bosnian, Armenian and Turkish sounds, songs and instruments, and adds jazz, folk and subtle electro touches. Marked by the loss of her father when she was two years old, she makes this absence the framework of her albums, poetises this sadness around Greek and Judeo-Spanish songs and tells of exile, the immensity of the sea, separations and reunions.
Dafné Kritharas surrounds herself with musicians of diverse origins to build bridges between cultures, countries and religions.
Thursday 27/07 - 12h
---
ALPAGE DE LORIAZ
This old mountain pasture located at 2020m in the heart of the Aiguilles Rouges massif, offers an exceptional panorama of the famous Aiguille Verte and the Mont-Blanc massif. You will have to go there on foot, from Vallorcine or Le Buet. After about 2h30 of walking where varied fauna and flora will accompany you on the way, you will be able to quench your thirst and eat at the magnificent Refuge de Loriaz.
CHECK IT OUT
PROGRAMME
INFO
ACCESS, ACCOMODATION...