Yemen Blues - CANCELLED
Ravid Kalahani (vocals, gumbri) • Shanir Blumentkranz (bass, oud)  • Rony Irwin (percussions) • Dan Mayo (drums)
Saturday 29/07 PARC COUTTET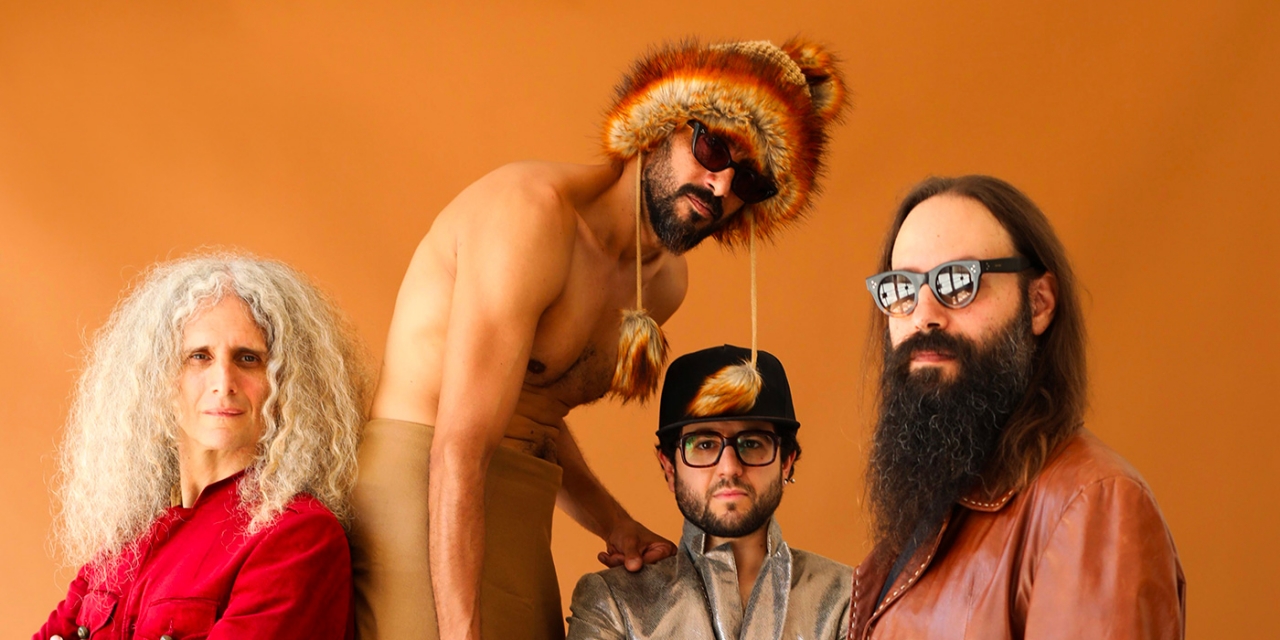 At the crossroads of blues, funk and rock, the music of Yemen Blues is tinged with the various influences of the Middle East. Proving once again the timelessness of ancestral grooves, the band, led by the very charismatic singer Ravid Kalahani, meanders between black-American music and the vibrations of the Saharan desert, Nubian, Gnawi, Touareg, Saidi and Bambara.
Formidable melting pot open to all horizons, Yemen Blues raises cultures above the walls. With its own references, the Yemeni song explodes through an overdriven and euphoric soul. An explosive and original live show not to be missed!
Saturday 29/07 - 20h
---
PARC COUTTET
En raison du passage en vigilance orange du département, nous ne sommes pas en mesure d'assurer les concerts de YEMEN BLUES et THE BUTTSHAKERS prévus ce samedi 29 juillet au Parc Couttet.
Nous sommes sincèrement désolés de devoir annuler les derniers rendez-vous après 8 jours de beau temps et de concerts fantastiques, les mauvaises conditions météorologiques actuelles mettent en péril la sécurité du public, des musiciens et techniciens sur scène.
The concerts in the Parc Couttet are FREE.
The Parc Couttet is the central point of the festival. It hosts the big covered stage from Wednesday 26th to Saturday 29th July for concerts at 6pm and 8pm. In this green place in the heart of Chamonix, next to the Maison des Artistes, you will also be able to enjoy the Cosmojazz village with bars, food stands and the festival merchandising shop.
In case of bad weather:
Concerts will be held at the same place.
Information communicated in the morning on the website and the Facebook page.
CHECK IT OUT
PROGRAMME
INFO
ACCESS, ACCOMODATION...