Tournée des Refuges
Jean-Christophe Gairard (Violin/Voice) • Mohammed Abozekry (Oud) • Nésar Ouaryachi (Double Bass/Voice) • Gaspard Panfiloff (Balalaïka/guitar/Voice) • Alisa Ignateva (Voice)
Saturday 24/07 BALADE BISSE DU TRIENT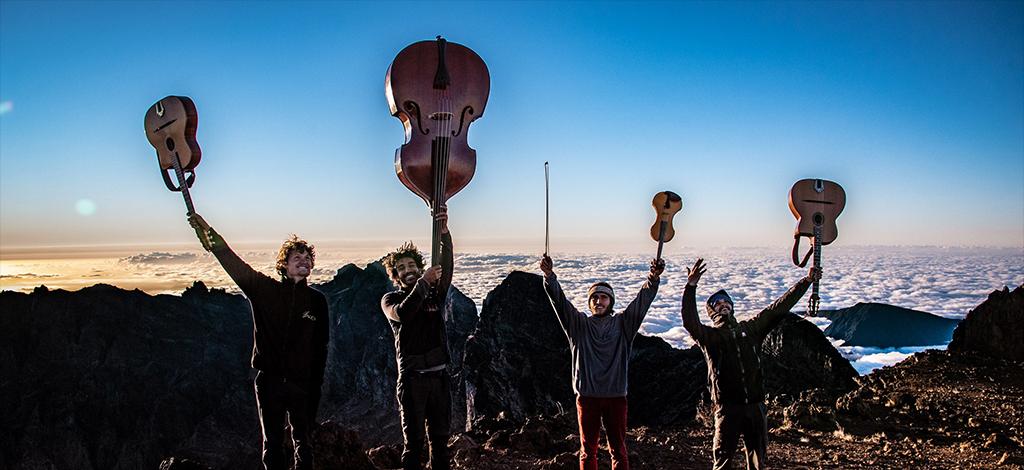 La Tournée des Refuges was born in 2013 at the initiative of Gaspard Panfiloff, a child of the mountains who made his musical beginnings in the Taillefer massif, in the heart of the French Alps.
Usually traveling the world to perform with their respective bands, the different musicians of the Tournée des Refuges, all recognized in their fields, meet every summer for the pleasure of playing music acoustically, close to the audience, in conditions particularly conducive to listening.
This collective with variable geometry and diverse influences crosses genres by drawing on the depth of traditional music, the freedom of jazz and improvisation, the richness of classical writing and the strength of popular music to create an exciting mix of contemporary world music and original compositions.