Thomas de Pourquery "Supersonic"
Thomas de Pourquery (voix et saxophone alto) • Laurent Bardainne (sax ténor) • Fabrice Martinez (trompette) • Arnaud Roulin (piano) • Frederick Galiay (basse) • Edward Perraud (batterie)
Wednesday 24/07/19 PARC COUTTET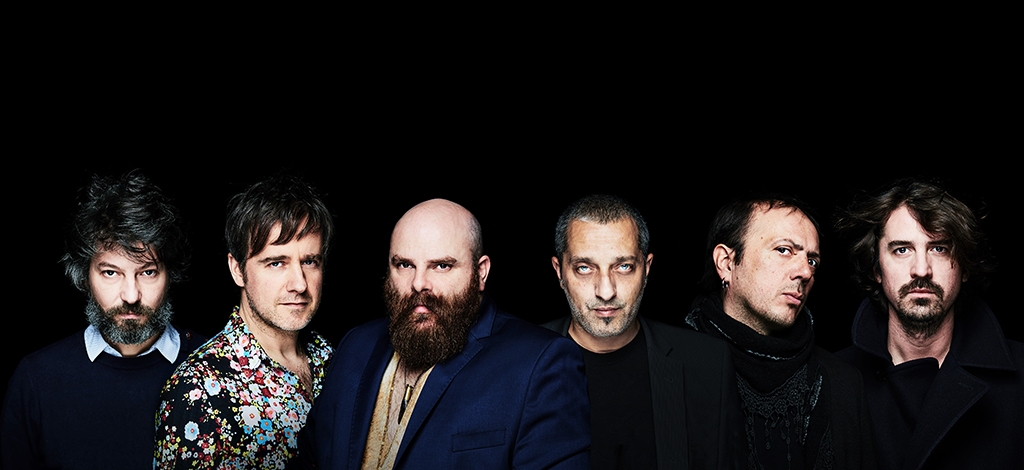 Musician, songwriter, singer, Victoire du Jazz 2017, Thomas de Pourquery is a musical repertoire on his own. The artist juggles styles and collaborates regularly with renowned artists. With Supersonic, a real dream team of jazzmen turned on, he propels us into a mutant galaxy of jazz, pop and progressive rock. Energetic, powerful, funny and free, a set of Supersonic remains engraved for eternity !
Wednesday 24/07/19 - 21H
---
PARC COUTTET
The Couttet Park is the focal point of the festival. It hosts the big indoor stage from Wednesday 24 to Sunday 28 July for concerts from 17h to 23h. In this green place in the heart of Chamonix, against the House of Artists, you can also enjoy the village Cosmojazz with bars, small restorations, merchandising shop of the festival.
In case of bad weather:
Concerts will be held at the same place.
Information communiquée le matin sur le site et la page Facebook.
CHECK IT OUT
PROGRAMME
INFO
ACCESS, ACCOMODATION...