The Buttshakers - CANCELLED
Ciara Thompson (vocal) • Josselin Soutrenon (drums) • Sylvain Lorens (guitar) • Jean Joly (bass) • Thibaut Fontana (sax)• Franck Boyron (trombon)
Saturday 29/07 PARC COUTTET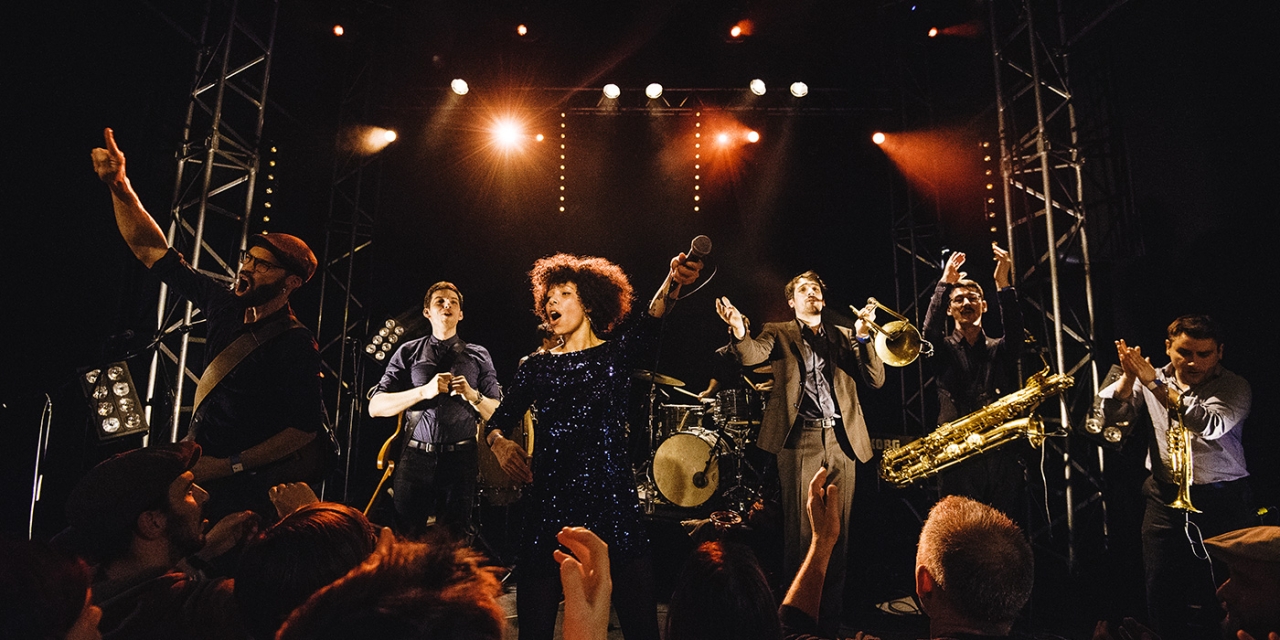 The "rewind" button takes the tape back several turns and with it the Buttshakers. The setting has changed from the recording studio to the America that Ciara Thompson left to settle in France. Stripped of the idealistic veil of her childhood, Ciara faces an America undermined by violence, racism, and the streets that have become the home of those who have none. But in the midst of this chaos, soul music remains. The Buttshakers' aim is to stay as close to the musical source as possible, fusing visceral, raw soul with its musical roots, blues, rhythm and blues and funk, while at the same time abounding in finesse and delicacy.
True to its principles, the foundation on which the band was founded: to get the audience up, to ignite in them that furious desire to dance.
Saturday 29/07 - 18h
---
PARC COUTTET
En raison du passage en vigilance orange du département, nous ne sommes pas en mesure d'assurer les concerts de YEMEN BLUES et THE BUTTSHAKERS prévus ce samedi 29 juillet au Parc Couttet.
Nous sommes sincèrement désolés de devoir annuler les derniers rendez-vous après 8 jours de beau temps et de concerts fantastiques, les mauvaises conditions météorologiques actuelles mettent en péril la sécurité du public, des musiciens et techniciens sur scène.
The concerts in the Parc Couttet are FREE.
The Parc Couttet is the central point of the festival. It hosts the big covered stage from Wednesday 26th to Saturday 29th July for concerts at 6pm and 8pm. In this green place in the heart of Chamonix, next to the Maison des Artistes, you will also be able to enjoy the Cosmojazz village with bars, food stands and the festival merchandising shop.
In case of bad weather:
Concerts will be held at the same place.
Information communicated in the morning on the website and the Facebook page.
CHECK IT OUT
PROGRAMME
INFO
ACCESS, ACCOMODATION...