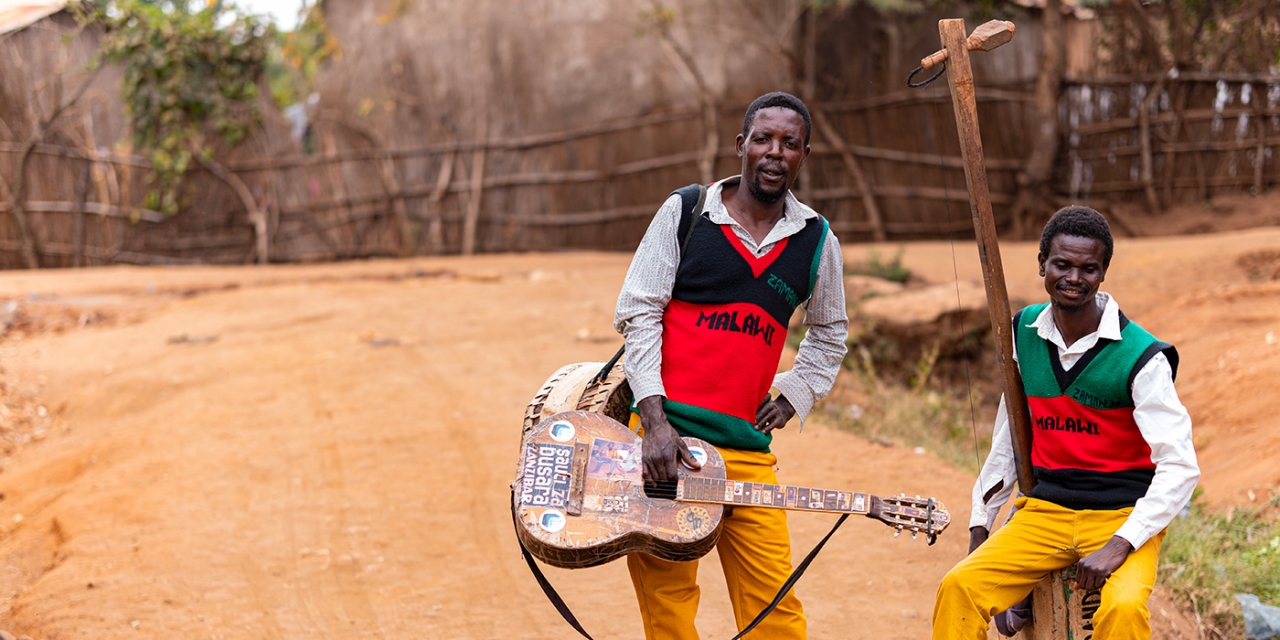 Considered as true musical prophets in Malawi and back in Europe with a second album produced by the Geneva label "Les Disques Bongo Joe", this groove machine has already played on the most prestigious stages in the world (Womex, Womad, Roskilde, Sauti Za Busara, Jazz à Vienne, Les Suds à Arles...)
while continuing to play for weddings in the capital Lilongwe. Able to hold the stage for hours, trained in the school of the street, Yosefe and Yobu place at the heart of their compositions their traditional home-made instruments.
With a sincere and smiling presence, they continue to share their music in a gentle, minimalist trance, reflecting their incredible journey without barriers.
Sunday 23/07 - 14h - en Suisse
---
LES MONTUIRES, EMOSSON
The concerts will be held at Les Montuires, at the end of the Verticalp Emosson funicular , a natural balcony with a breathtaking view of the Mont Blanc massif and the Trient Valley.
Following a decision by the commune of Finhaut to encourage soft mobility on the access roads to the site in order to protect the environment, the road to the Emosson dam will be closed. The municipality is putting in place several solutions to access the  Montuires: special shuttle buses (special rate €10, free for children under 6) from Chatelard-Frontière to get you as close as possible to the concert (+ 10 min walk), the Verticalp funicular (special rates), hiking routes from Chatelard...
Find all the practical information and access solutions at:  www.valleedutrient.ch/fr/cosmojazz-festival
The site and its accesses naturally limit the capacity for the public! We also invite you to check our page Facebook, where we will provide last-minute information if the facilities are full.
CHECK IT OUT
PROGRAMME
INFO
ACCESS, ACCOMODATION...