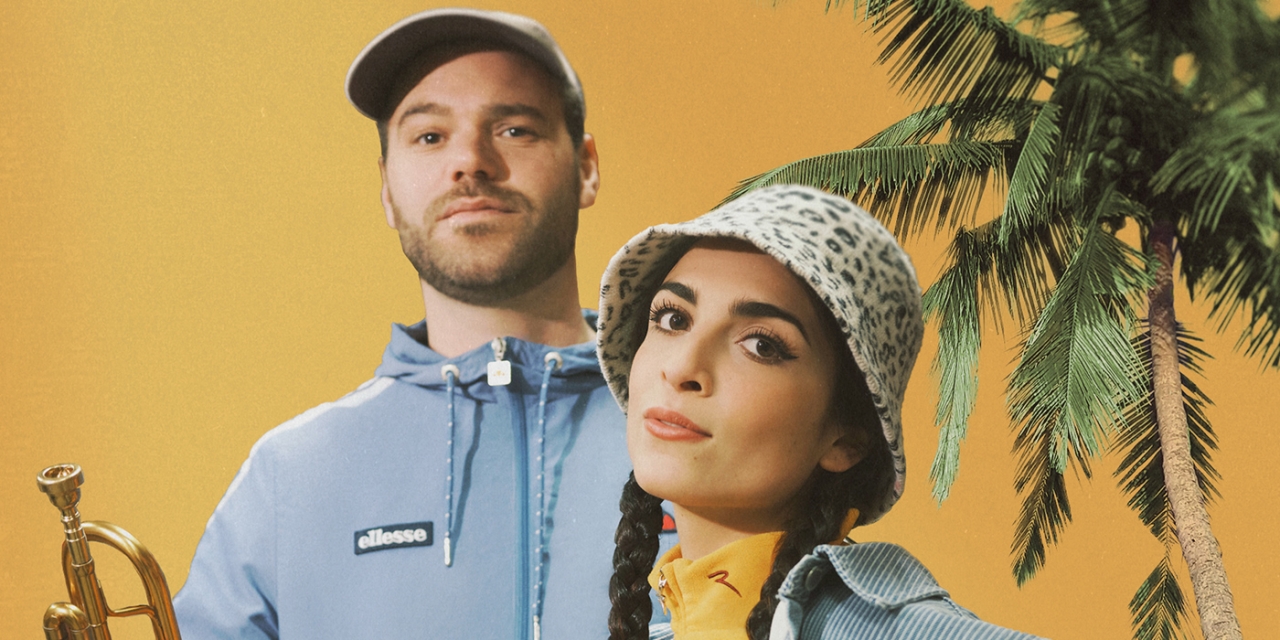 Resolutely danceable, Ladaniva mixes Armenian folk with traditional melodies and rhythms from elsewhere (maloya, reggae, Balkan, African, Arabic...) to create a modern and dynamic music.
She, originally from Armenia, bewitches with her traditional, lyrical and exalted singing. He, a jazz musician, flits from one instrument to another. Together, Jacqueline Baghdasaryan and Louis Thomas take the wheel of Ladaniva. Founded in 2019, the group rolls its hump on all musical terrains, like the robust Russian 4×4 of the 1980s that inspired its name.
Sunday 23/07 - 11h - en Suisse
---
LES MONTUIRES, EMOSSON
The concerts will be held at Les Montuires, at the end of the Verticalp Emosson funicular , a natural balcony with a breathtaking view of the Mont Blanc massif and the Trient Valley.
Following a decision by the commune of Finhaut to encourage soft mobility on the access roads to the site in order to protect the environment, the road to the Emosson dam will be closed. The municipality is putting in place several solutions to access the  Montuires: special shuttle buses (special rate €10, free for children under 6) from Chatelard-Frontière to get you as close as possible to the concert (+ 10 min walk), the Verticalp funicular (special rates), hiking routes from Chatelard...
Find all the practical information and access solutions at:  www.valleedutrient.ch/fr/cosmojazz-festival
The site and its accesses naturally limit the capacity for the public! We also invite you to check our page Facebook, where we will provide last-minute information if the facilities are full.
CHECK IT OUT
PROGRAMME
INFO
ACCESS, ACCOMODATION...