Kutu
Hewan Gebrewold (vocals) • Théo Ceccaldi (violon) • Akemi Fujimori (keyboards) • Valentin Ceccaldi (bass) • Cyril Atef (drums)
Friday 28/07 PARC COUTTET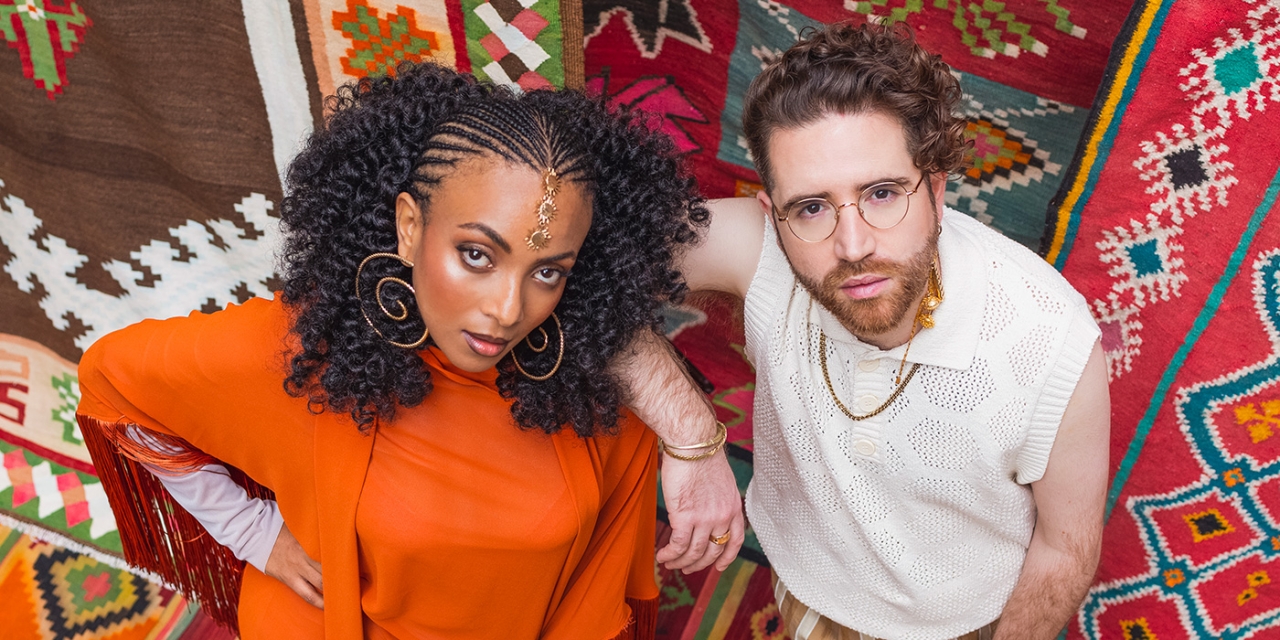 KUTU is the result of a meeting in Addis Ababa between the French violinist and composer Théo Ceccaldi and the Ethiopian singers Hewan Gebrewold and Haleluya Tekletsadik. A journey to the heart of the feverish nights of Addis underground in 2020, where hyperactive youth seize ancestral music to better free themselves from it.
Supported by Cyril Atef's powerful rhythmic, electro-cosmic keyboards, hypnotic bass, exalted dances and stellar voices, Théo Ceccaldi imagines a telluric set where improvisation and vocal flights of fancy intersect! An incandescent ethio-trance combo, where the freedom of jazz blends with the immediacy of dance music and the incomparable depth of Ethiopian music.
Friday 28/07 - 20h
---
PARC COUTTET
En raison du passage en vigilance orange du département, nous ne sommes pas en mesure d'assurer les concerts de YEMEN BLUES et THE BUTTSHAKERS prévus ce samedi 29 juillet au Parc Couttet.
Nous sommes sincèrement désolés de devoir annuler les derniers rendez-vous après 8 jours de beau temps et de concerts fantastiques, les mauvaises conditions météorologiques actuelles mettent en péril la sécurité du public, des musiciens et techniciens sur scène.
The concerts in the Parc Couttet are FREE.
The Parc Couttet is the central point of the festival. It hosts the big covered stage from Wednesday 26th to Saturday 29th July for concerts at 6pm and 8pm. In this green place in the heart of Chamonix, next to the Maison des Artistes, you will also be able to enjoy the Cosmojazz village with bars, food stands and the festival merchandising shop.
In case of bad weather:
Concerts will be held at the same place.
Information communicated in the morning on the website and the Facebook page.
CHECK IT OUT
PROGRAMME
INFO
ACCESS, ACCOMODATION...