Kokoroko
Sheila Maurice-Grey (trompette) • Cassie Kinoshi (saxophone) • Richie Seivwright (trombone) • Oscar Jerome (guitare) • Yohan Kebede (clavier) • Mutale Chashi (basse) • Onome Edgeworth (percussions) • Ayo Salawu (batterie)
Friday 26/07/19 - 18H30 PARC COUTTET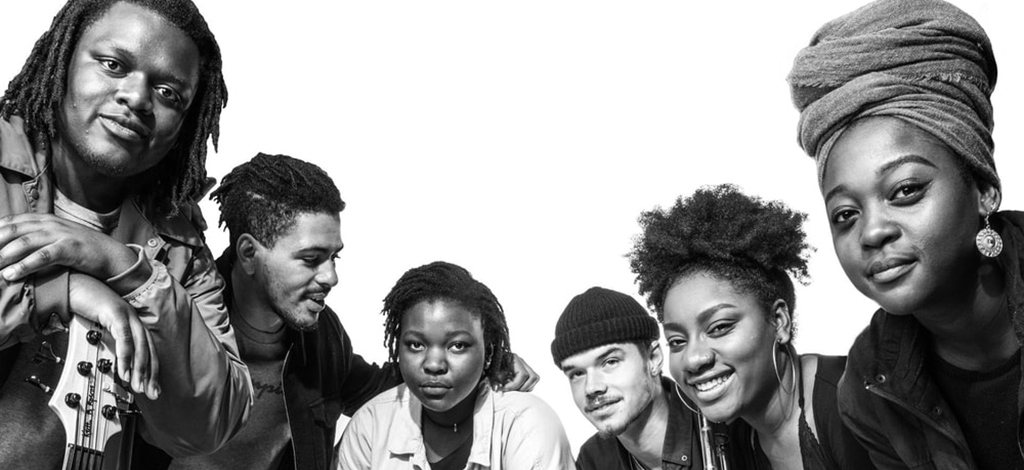 Kokoroko is a young London collective, composed of the jewel of the emerging jazz scene of the British capital. Their title "Abusey Johnson" explodes counters with more than 29 million views. Led by trumpeter Sheila Maurice-Gray, the band feeds on the energy of the city's nightlife, the musical influences of Pentecostal churches in West Africa, and references such as Ebo Taylor, Pat Thomas, Fela Kuti or Tony Allen. Kokoroko is one of the most popular bands on the international jazz-Afrobeat scene.
Friday
26/07/19 - 18H30
---
PARC COUTTET
The Couttet Park is the focal point of the festival. It hosts the big indoor stage from Wednesday 24 to Sunday 28 July for concerts from 17h to 23h. In this green place in the heart of Chamonix, against the House of Artists, you can also enjoy the village Cosmojazz with bars, small restorations, merchandising shop of the festival.
In case of bad weather:
Concerts will be held at the same place.
Information communiquée le matin sur le site et la page Facebook.
CHECK IT OUT
PROGRAMME
INFO
ACCESS, ACCOMODATION...