Julien Marga Quartet
Julien Marga (guitare) • Geoffrey Fiorese (piano) • Jordi Cassagne (contrebasse) • Lucas Vanderputten (batterie)
Wednesday 24/07/19 PARC COUTTET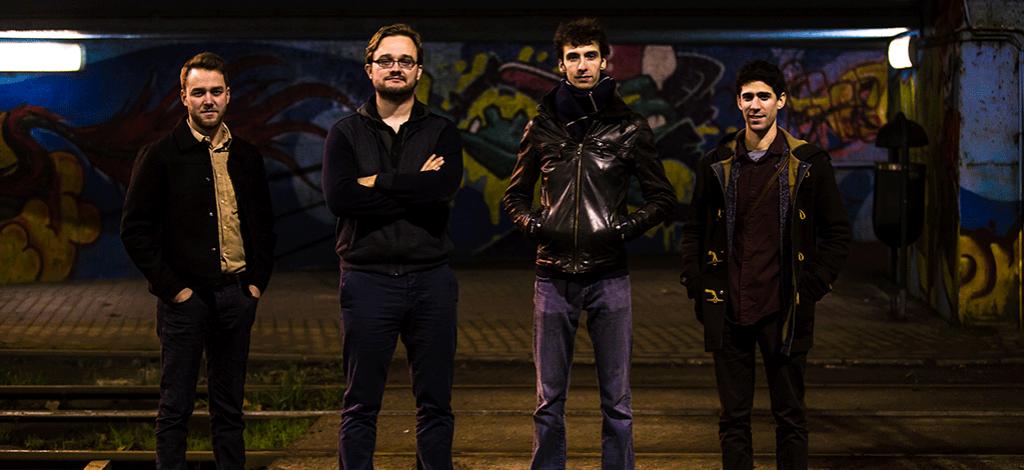 Winner of the springboard Cosmojazz x SACEM 2019, Julien Marga Quartet is part of this new wave to discover absolutely! Their music brilliantly combines high standards and simplicity, a subtle, refined jazz, tinged with Afro-American, Malagasy influences ... A treat of aesthetics that is reminiscent of some illustrious "guitar leaders" such as Pat Metheny or Bill Frisell . Their debut album "Hypnosis" has already received numerous awards in the jazz world.
Wednesday 24/07/19 - 18H
---
PARC COUTTET
The Couttet Park is the focal point of the festival. It hosts the big indoor stage from Wednesday 24 to Sunday 28 July for concerts from 17h to 23h. In this green place in the heart of Chamonix, against the House of Artists, you can also enjoy the village Cosmojazz with bars, small restorations, merchandising shop of the festival.
In case of bad weather:
Concerts will be held at the same place.
Information communiquée le matin sur le site et la page Facebook.
CHECK IT OUT
PROGRAMME
INFO
ACCESS, ACCOMODATION...