João Selva
João Selva (vocals, guitar) - Bruno Patchworks (bass) Nico Taite (drums) - Boris Pokora (sax, trombone) Paul Charnay (keyboards) - Da Rostan (sampler/sound)
Wednesday 26/07 PARC COUTTET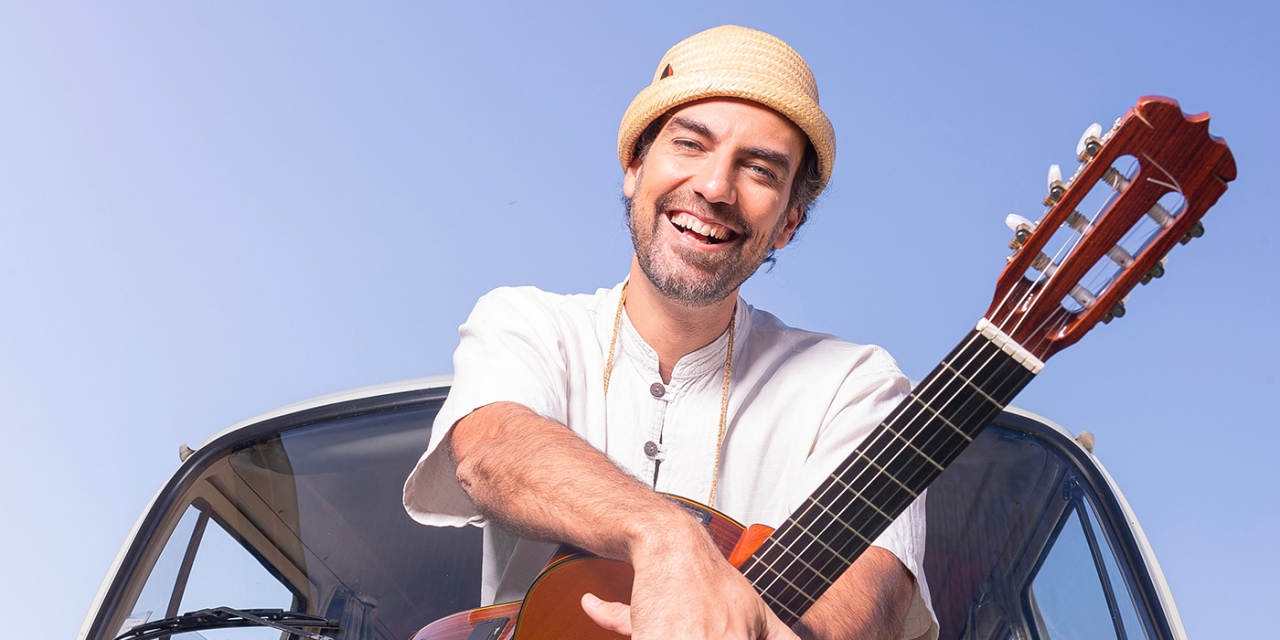 Son of a pastor from Ipanema, João Selva grew up in Rio de Janeiro in a community of former prisoners and converted artists.
Influenced by his father, a music lover and record collector of all kinds, he immersed himself in Brazilian music and at the age of 18 began a career as a travelling artist that would lead him to Lyon many years later.
Popular success came in 2021 with his 2nd album "Navegar", a real jewel of tropical pop that mixes samba, soul, disco and vintage funk.
Continuing a fruitful collaboration with producer Bruno Patchworks, his latest LP "Passarinho" is full of sonic nuggets. The contagious optimism of "Cantar cantar" is backed by a radiant groove worthy of the best productions by Marcos Valle or Joao Donato.
Wednesday 26/07 - 20h
---
PARC COUTTET
En raison du passage en vigilance orange du département, nous ne sommes pas en mesure d'assurer les concerts de YEMEN BLUES et THE BUTTSHAKERS prévus ce samedi 29 juillet au Parc Couttet.
Nous sommes sincèrement désolés de devoir annuler les derniers rendez-vous après 8 jours de beau temps et de concerts fantastiques, les mauvaises conditions météorologiques actuelles mettent en péril la sécurité du public, des musiciens et techniciens sur scène.
The concerts in the Parc Couttet are FREE.
The Parc Couttet is the central point of the festival. It hosts the big covered stage from Wednesday 26th to Saturday 29th July for concerts at 6pm and 8pm. In this green place in the heart of Chamonix, next to the Maison des Artistes, you will also be able to enjoy the Cosmojazz village with bars, food stands and the festival merchandising shop.
In case of bad weather:
Concerts will be held at the same place.
Information communicated in the morning on the website and the Facebook page.
CHECK IT OUT
PROGRAMME
INFO
ACCESS, ACCOMODATION...