---
MONTENVERS - MER DE GLACE
The famous little train from Chamonix takes you to Montenvers at 1913 m. A stunning panorama of the Mer de Glace glacier, les Drus and Jorasses weclomes you on arrival. At 200 meters away is the Grand Hotel Montenvers a place full of history and authenticity. Built in 1880 to host the first climbers and travelers who visited the Mer de Glace, the Grand Hotel presents a simple granite facade, pierced with many small windows. It turns out that within his soul and history, evidence of epic fantasy writers, mountaineers and adventurers of the late nineteenth century that made his legend. The concert will be at the "cirque naturel" as if it was written somewhere that it would be used for music as hypnotic as the site suggests.
En cas de pluie :
Information de repli communiquée le matin sur Cosmojazzfestival.com et la page Facebook.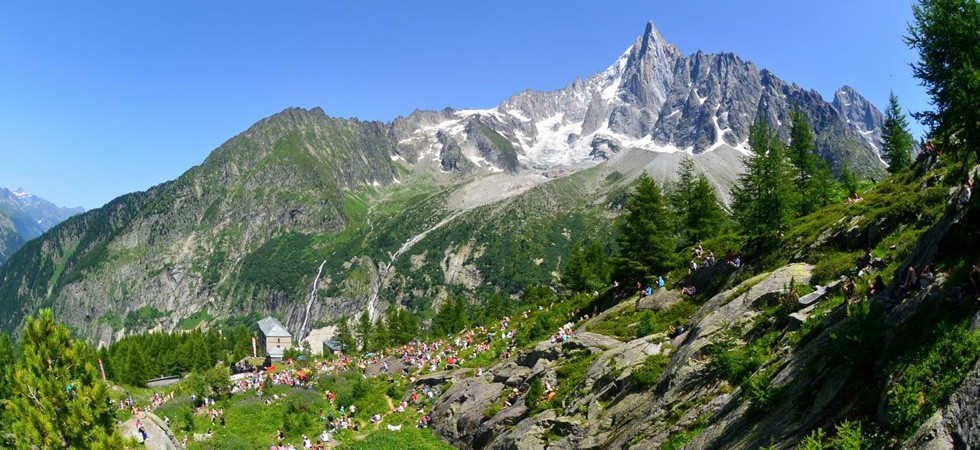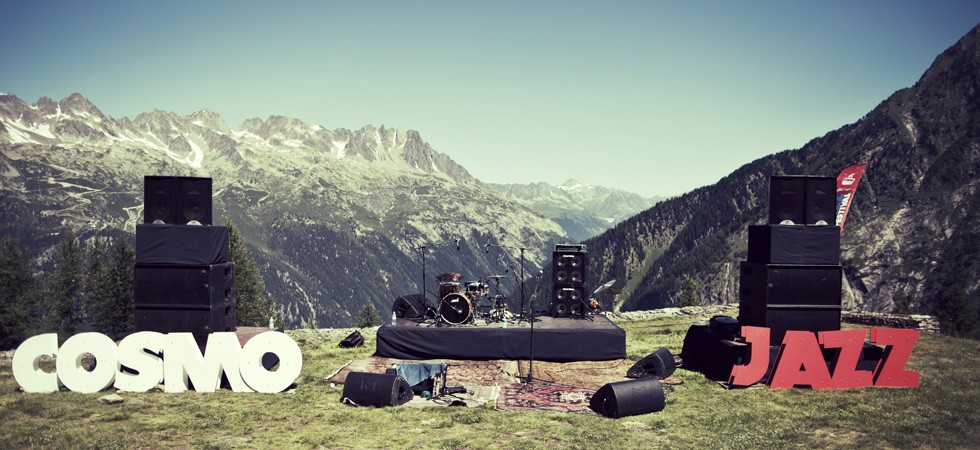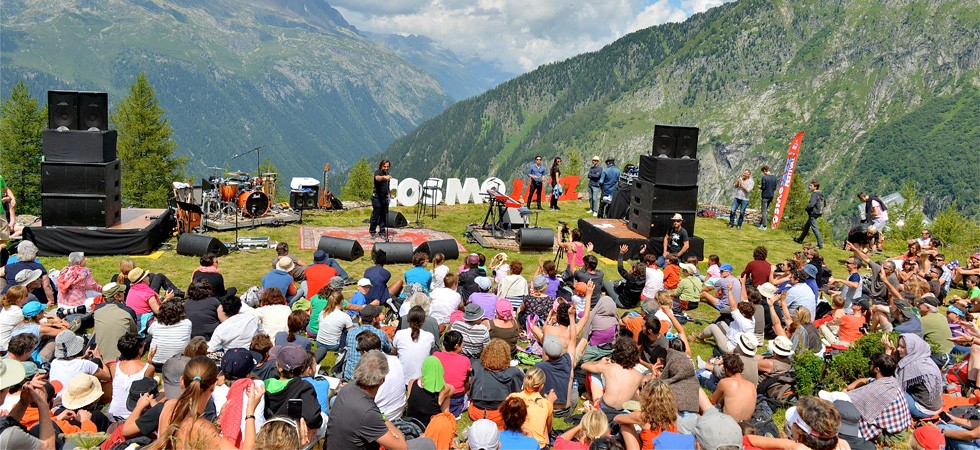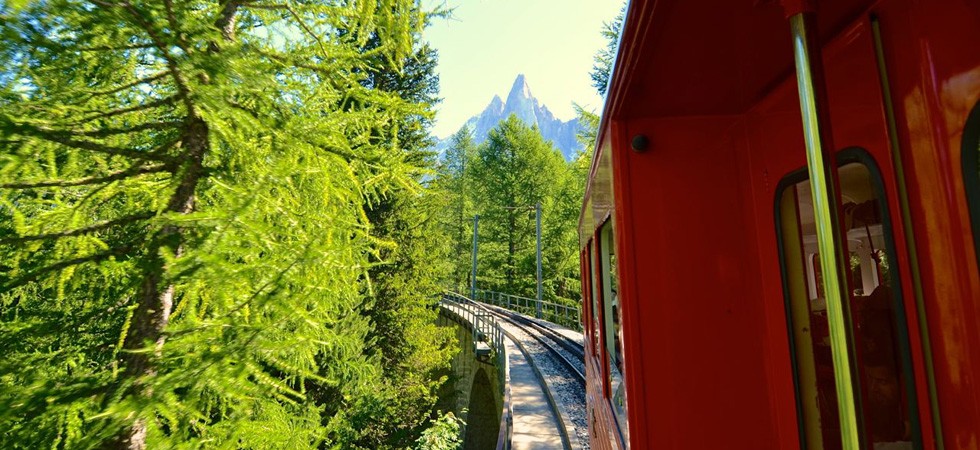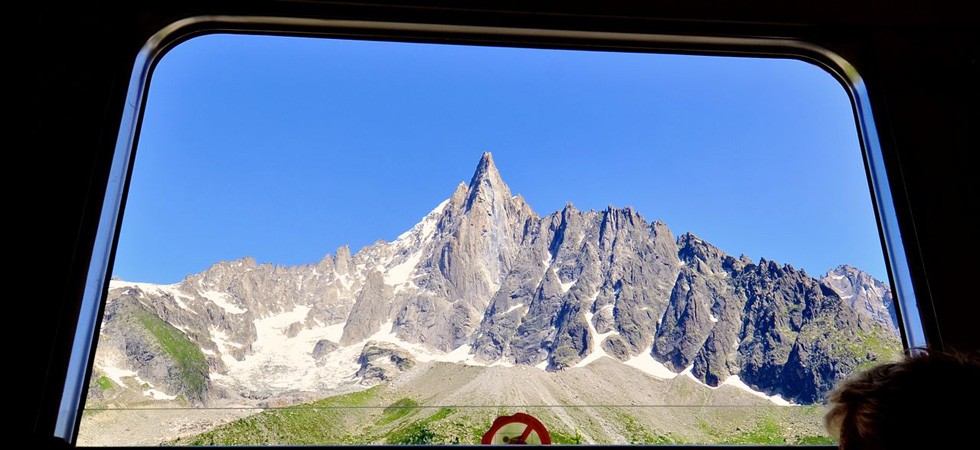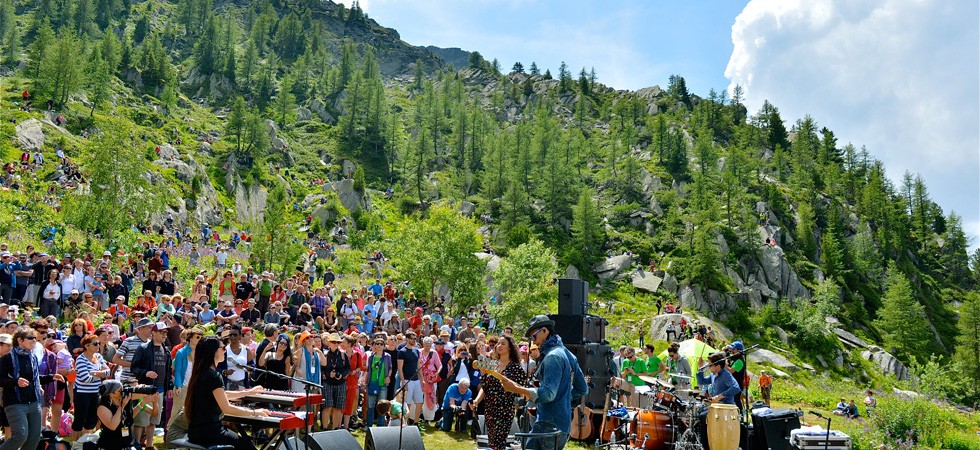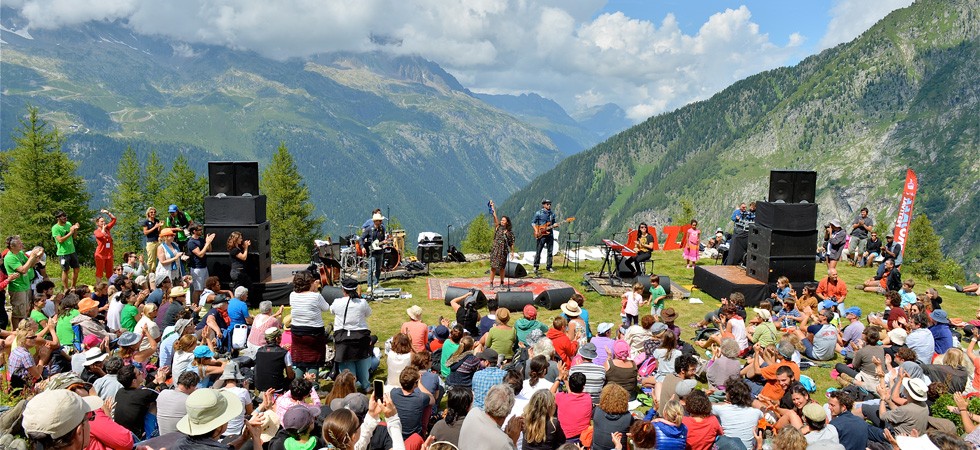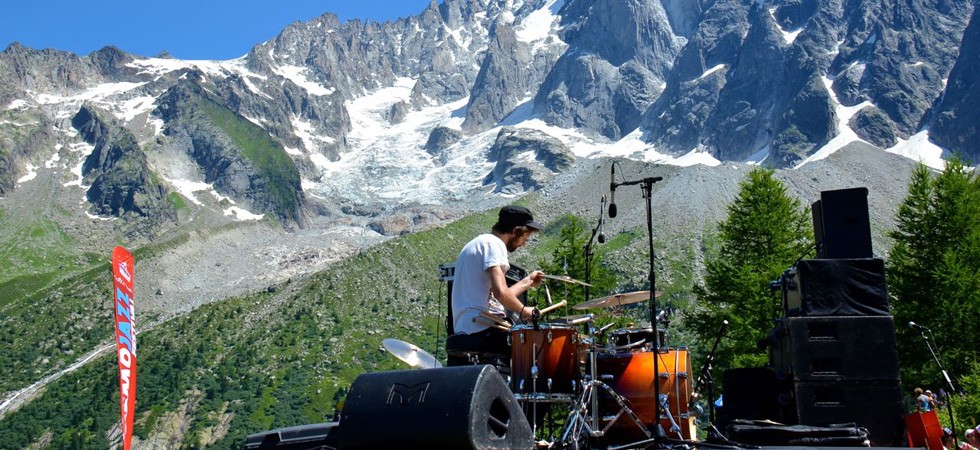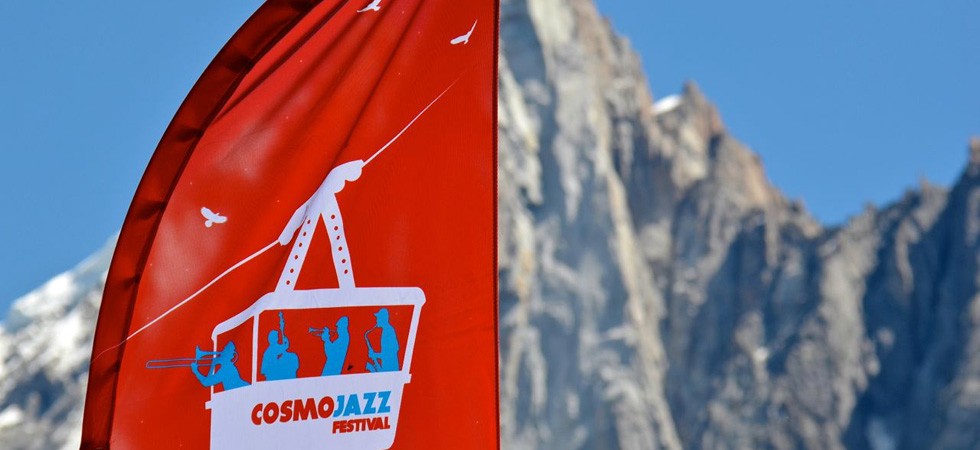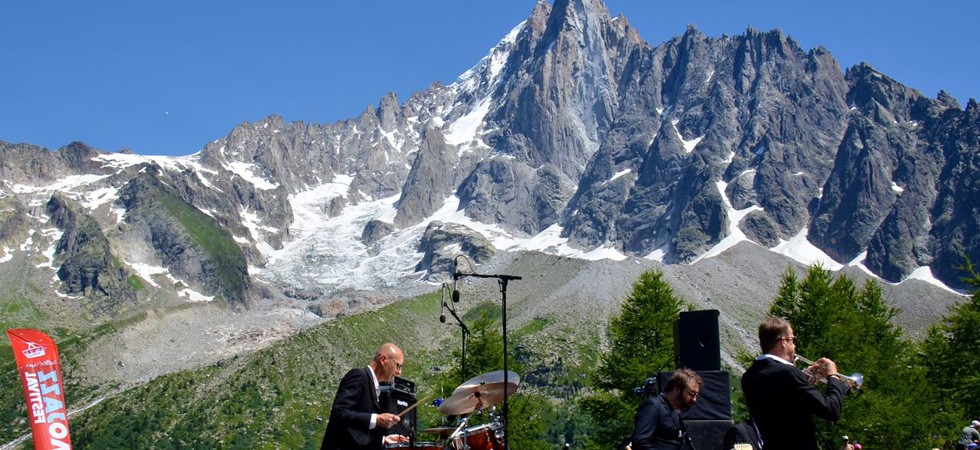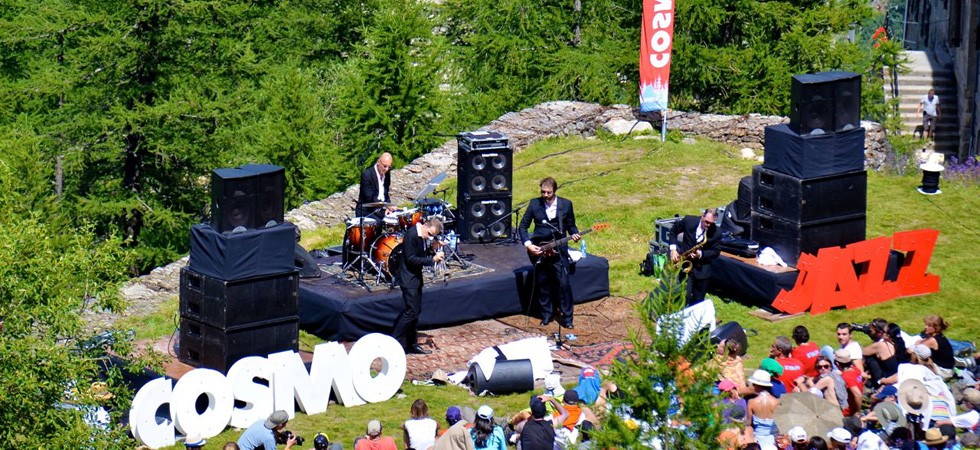 Accès:
Départ recommandé à la gare du train du Montenvers : 9h30-11h30.
Les concerts sont à proximité du Terminal neige, Refuge du Montenvers. Possibilité de s'y restaurer avant les concerts.
En cas de pluie:
Information communiquée le matin sur le site et la page Facebook.
Restauration possible au Terminal neige, Refuge du Montenvers.
Réservation conseillée: +33 (0)4 50 53 87 70

Halte gourmande au cachet authentique, le Restaurant du Refuge du Montenvers est sans doute l'hôtel le plus haut de la vallée, le plus ancien (construit en 1880) et le plus romantique. Cuisine traditionnelle de grande qualité et plats régionaux dans un lieu historique, terrasse avec vue sur les Drus et les Grandes Jorasses.